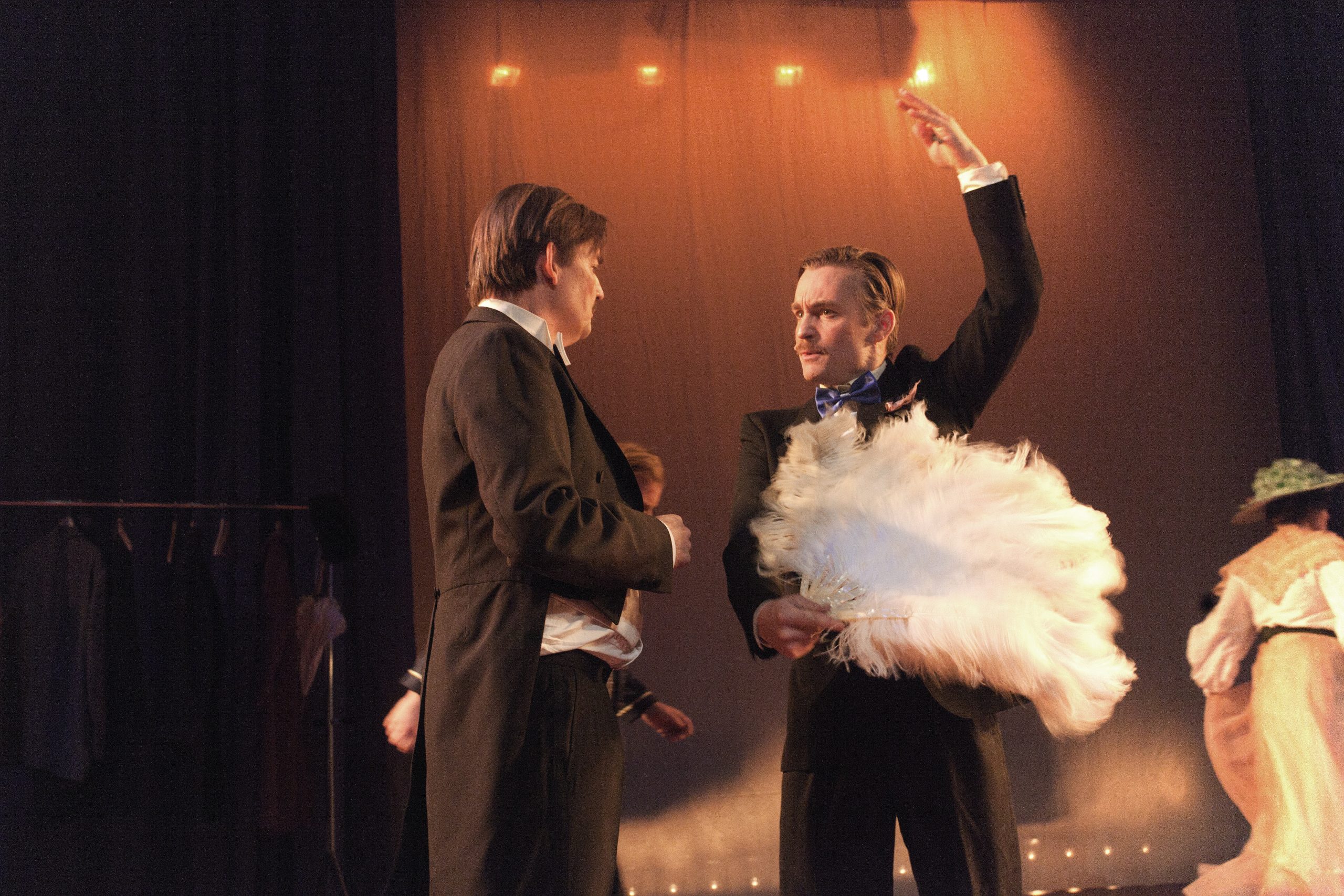 "This is not music," said the theater director, covering his ears as The Merry Widow was presented to him. The year was 1905 and the authors were asked to leave the Theater an der Wien immediately.
With unwavering faith in their work, they remained despite everything and fought under impossible conditions. Against all odds, the creators, along with the ensemble, pushed The Merry Widow to its premiere. The low budget production which later became the most played and loved operetta in the world.
Pang Boom Crash – a Widow is Born is a riveting story about the people behind the hit. About the passion for music and performing arts in a euphoric and contradictory period at the beginning of the last century. In a pre-war era where arms race and nationalism lurked beneath the innocent surface. A development then that is reminiscent of Europe today. Andrea Tarrodi's newly composed music is a bridge to the classic and well-known music from The Merry Widow by Franz Lehàr. A rare musical meeting between past and present with text by Andreas Boonstra. After an idea by Jonas Nerbe.
Quote from the press
"The free group SthlmsMusikTeater do always makes exciting things."
Dagens nyheter

"Pang Boom Crash cooks new and socially critical music drama on a marry old widow."
Dagens nyheter

"The ensemble is full of wit. It is full of joy here"
SVT Kulturnyheter

"A happy marriage: Andrea Tarrodi's elegant and rhythmically broken melody lines against the troll-friendly waltz"
SVT Kulturnyheter

"The music is a rap and fun synthesis between the sound world of the turn of the last century and the composer Andrea Tarrodi's own cabaret mood."
Dagens nyheter

"The music-making quintet where Franz Lehár's notes are interleaved with Andrea Tarrodi's curious and probing music, phrases that seem to be in conversation with their predecessor from the turn of the last century"
Aftonbladet
Ensemble
Ensemble

Robert Noack, Tenor – Franz Lehár

Agnes Wästfelt, Soprano– Mizzi Günther

Jonas Nerbe, Tenor – Louis Treuman

Astrid Banck Linderoth, Soprano – Annie Wünsch

Oskar Roslund, Tenor – Karl Meister

Orchestra

Oskar Treitler – Violin

Bartosz Cajler – Violin

Maria Jonsson – Viola

Josef Alin – Cello

Margreet Houtman – Clarinet